---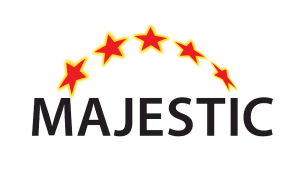 Majestic has developed and launched the biggest backlink intelligence database. This solution is widely popular among SEOs, Digital Media Specialists and Affiliate Managers for a list of features related to online visibility and includes link building, brand reputation and competitor analysis.
Since backlinks is still one of the most important factors for search engine ranking, you have to understand the backlink profile of your own site and your competitors.
Majestic is re-crawling the sites on regular basis and visits almost a billion URLs per day.
Majestic Pros
Largest array of indexed backlinks. Outstanding backlink analysis tool. Solid reporting. Big data solution. Availability of browser plugins. Ready to use competitors comparison feature.
Majestic Cons
No semantical core research feature. Inability to monitor SERPs. Not SEM/PPC-friendly - no corresponding metrics. Original Majestic metrics are confusing.
Summary
Majestic is reputable big data backlink analysis tool with heavy focus on all bakclink aspects. The solution does not offer any other SEO/SEM tools.
| | | |
| --- | --- | --- |
| Aspect | Feature | Availability |
| SEO | Own page authority | Yes |
| SEO | Own domain authority | Yes |
| SEO | Difficutly scoring | Yes |
| SEO | SERP monitoring | No |
| SEO | Site crawl | No |
| SEO/SEM | Keyword management | No |
| SEO/SEM | Keyword suggestion | No |
| SEM | PPC Metrics | No |
| SEM | Competitor Analysis | No |
| Social | Social monitoring | Yes |
| Integration | Google Search Console | Yes |
| Integration | Google Analytics | No |
| Integration | API | Yes |
| General | Reporting | Yes |
| General | Alerts | Yes |
| General | Browser plugin / App | Yes |
TOP SEM & SEO TOOLS
TOOL
Details
Info
RATING


Mangools Review
from $30


SEO keyword research: 4.9
SEO backLink analysis: 4.7
SEO SERP monitoring: 5.0
SEM keyword research: 4.9
SEM competitor monitoring: 4.0

READ REVIEW!

4.9


SEMRush Review
from $99.95


SEO keyword research: 4.8
SEO backLink analysis: 4.5
SEO SERP monitoring: 4.5
SEM keyword research: 4.8
SEM competitor monitoring: 4.0
SOCIAL monitoring: 4.1

READ REVIEW!

4.8


SpyFu Review
from $33


SEO keyword research: 4.7
SEO backLink analysis: 4.5
SEO SERP monitoring: 4.5
SEM keyword research: 4.7
SEM competitor monitoring: 4.0
SOCIAL monitoring: 4.3

READ REVIEW!

4.7